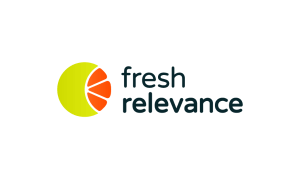 Sc
ip
io
ER
P
Integ
rates
with
Fresh
Re
lev
ance
to
Power
Site
Personal
ization
We are proud to announce the integration of the personalization engine Fresh Relevance with Scipio ERP. This integration will allow businesses to capitalize on the latest personalization trends and maximize the impact of their campaigns.
Fresh Relevance is a powerful personalization platform for commerce-driven businesses, allowing them to create and manage A/B testing experiments, automate marketing campaigns, and measure results in real-time. The software provides businesses with many benefits, including increased customer engagement and conversions, targeted content for a better customer experience, and automation of campaigns and tasks for increased efficiency.
Ilscipio partnered up with Fresh Relevance to create a very intuitive, yet powerful set of macros, automated caches that increase performance and API endpoint.

Features:
Personal

ize

shop

content &

 emails

Product

recommendations & Automated Mailings

Great monitoring tools

Manage A

/

B

testing

experiments

Use it to create personalized content that engages with your customers