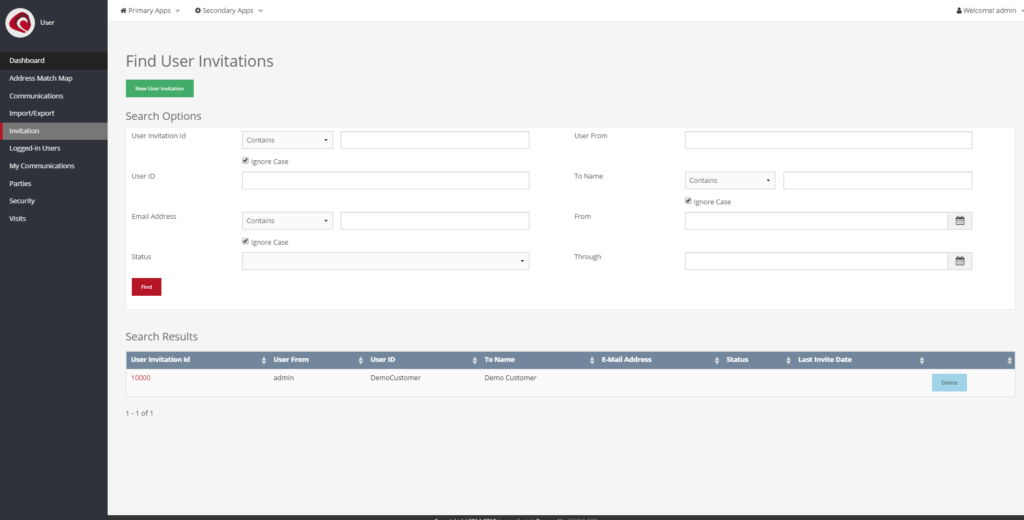 The system can be used to send out "invitations"  ("User » Invitations")  to external parties. This concept is sometimes used by online shops, who allow users to notify their friends of great sales, or want to invite a party to a specific event. Each invitaiton can have one of the following attributes:
User From (Sender)
User Id (Sender PartyId)
To Name (Plain Text field)
Email Address
Status

Invitation Accepted
Invitation Cancelled
Invitation Declined
Invitation Pending
Invitation Sent

Last Invite Date
Once created, an order can be created from the invitation or a role assigned to the newly invited user.