Business Applications
More than just E-Commerce!
We support you every step of the way.
From order to manufacturing and from warehouse to shipping.
Scipio ERP is the best foundation for your every business needs!
Build your own business software
Scipio ERP is a full-stack open-source business solution. We provide you with a wide range of business applications that you can customize to your every needs.
Use our applications to build your own business processes or alongside your existing business ERP systems. Create modern e-commerce stores and trim down development time by exploiting our existing patterns and applications.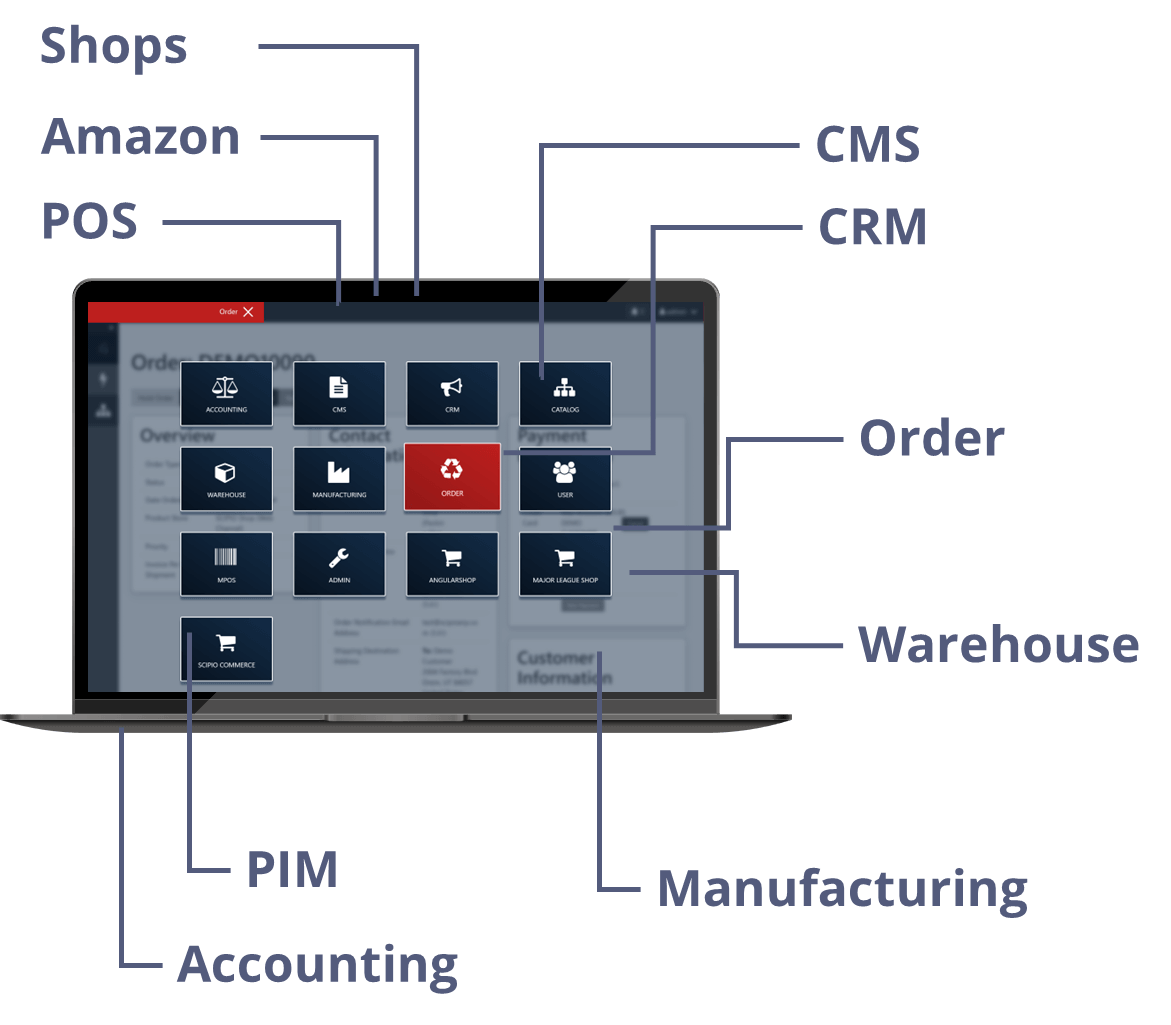 Business processes for your every need.
Scipio ERP offers a large array of business functionality, clustered across various applications. Every application can be customized and extended. Each application can reuse each others datamodel and functions.
Developer friendly & Customizable
Development shouldn't be difficult!
Scipio ERP ships with an extensive templating kit that is easy to learn and leans itself to standardization. We wrapped the most common features of modern html frameworks in an extensive macro library. A complete IDE is also available – free of charge!
Scipio ERP is built to be customized!
Most aspects can be configured through our intuitive web-interface. The rest can be adapted by our standardized module system. The business applications deliver an overarching toolset for every business: from manufacturing to warehouse & order management, from human resource management to accounting.
Switch out your html with ease!

Screens are built on our extensive templating framework, that can be customized by the themes. We try our best to add a new one for the most popular HTML frameworks available. Bootstrap (3&4), Bulma, Foundation and more.
And we can add your own theme in no time, too!
If you are looking for a sophisticated e-business suite, get in touch with us now and we will gladly show you how Scipio can help you to reach your goals.