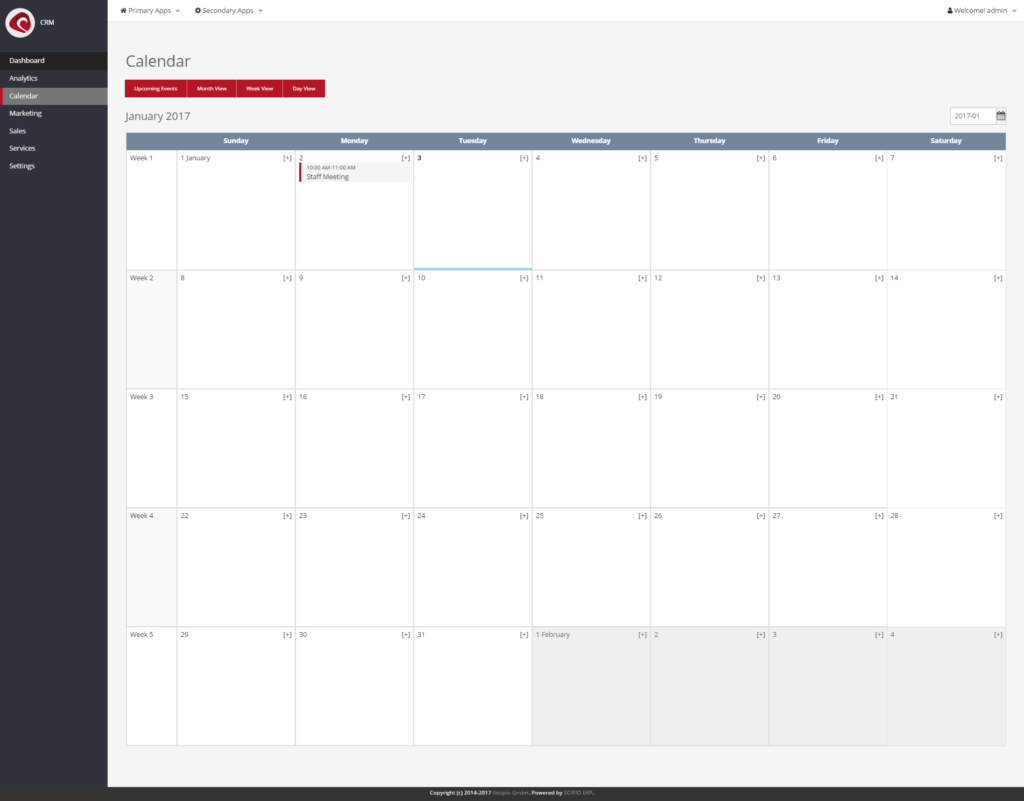 The shared calendar ("CRM » Calendar") is utility function, which can be used to organize company wide events. Each calendar is non-user specific and shared with all parties with access to it. It is possible to switch between a day/week/month view. New events can be added by clicking on the  "[+]" Icon next to the respective date. A new Screen will open up, which allows new events to be added. The following options are available:
Event Name (mandatory)
Status

Accepted
Tentative
In Planning
Completed
Confirmed
Planned
Needs Action (Approved)
Semt
Declined
Delegated
Cancelled

Description
Event Type

Available
Business Travel
Event
Meeting
Milestone
Personal Time off
Public Holiday
Training

Scope

General, public access
Restricted, private access
Very restricted, confidential access

Start-Date & End-Date
Once created, users can be assigned to the events.