Ecommerce
This is your Online Sales Powerhouse
Bring your vision to life with our multi-channel, multi-language, multi-shop composable commerce system. Scipio ERP is the scalable solution you have been looking for.
It is easy to build and even easier to maintain, so that you can focus on what you do best: make a sale! 
Your own e-commerce system for all purposes
Scipio ERP's open-source webstore allows you to set-up-shop quickly. Physical or virtual goods, standardized or configurable, subscription based or region based – the store can handle it.
The application is multi-tenant capable, multi-store compatible and internationalised. Advanced price- and taxation rules, geographic sales, full order- & return management, gift-cards & promotions and much, much more – all wrapped up in a truely mobile-friendly package. Customize to your own needs!
Multi-Step & One-Page Checkouts
Customizable & Easy to Upgrade
Development shouldn't be difficult!
Scipio ERP ships with a complete Intellij IDEA integration and an extensive templating kit that is easy to learn and leans itself to standardization. We wrapped the most common features of modern html frameworks in an extensive macro library. From the basic content element to charts & sliders – our freemarker library should ease your way into modern web development.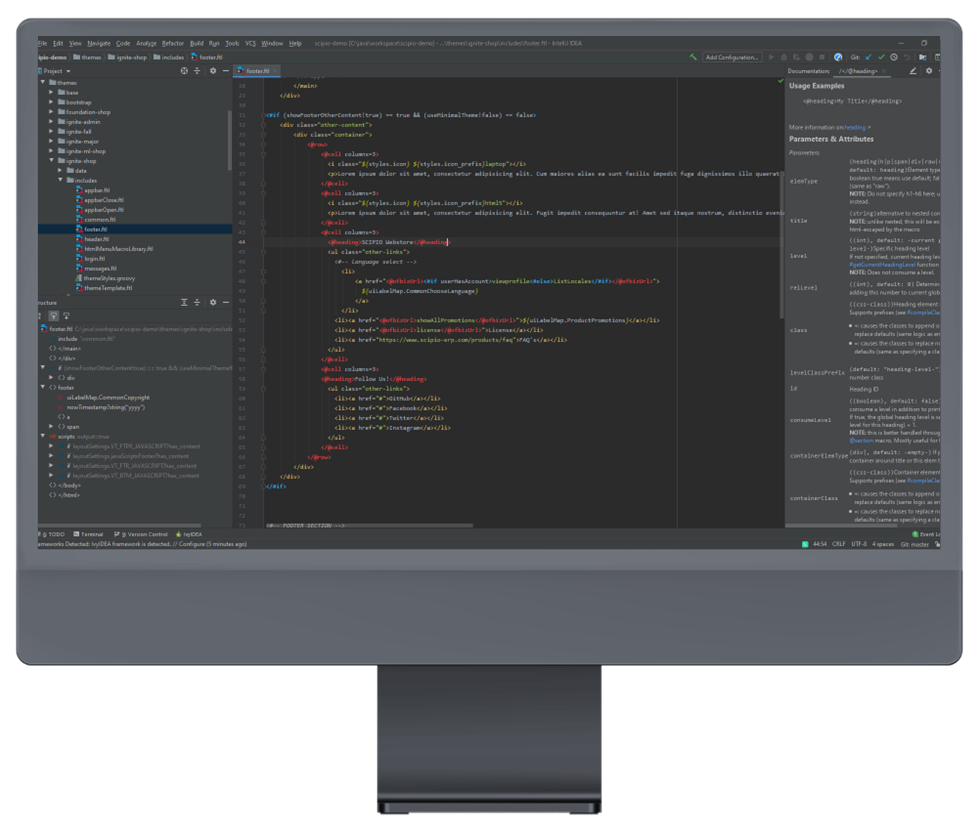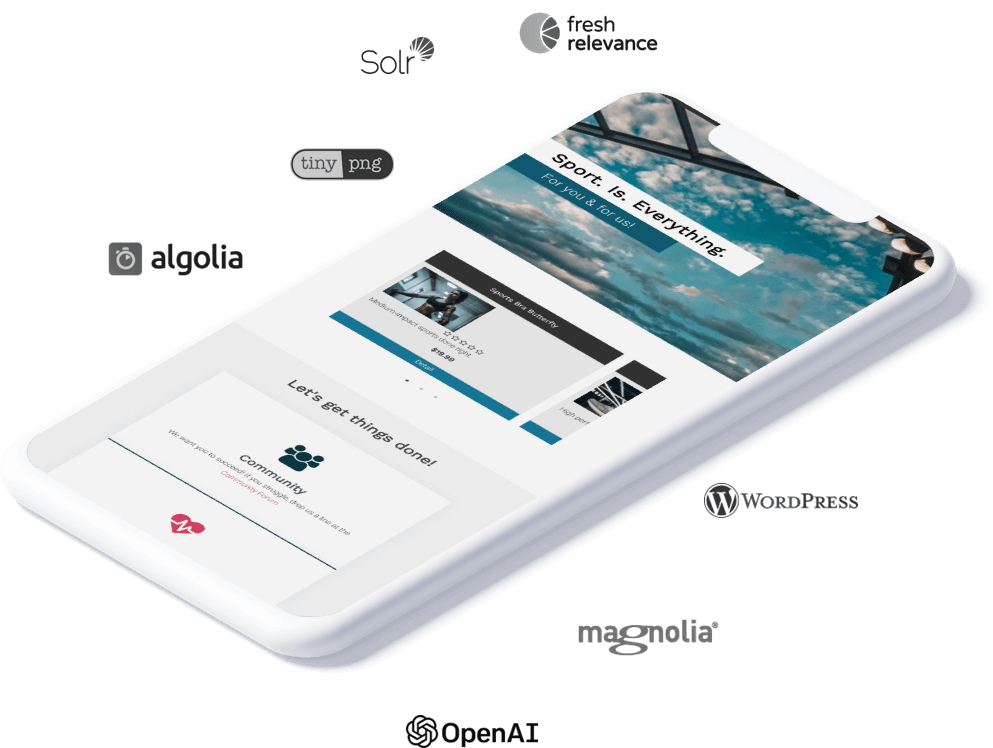 Clean, Modular & Extendable

A shop as versatile as your product line!
Scipio ERP is built to perform well with a wide range of products & configurations and makes it very easy to manage all of them. On top, we also added integrations a variety of third-party applications that can be used to make the management of your store a lot easier.
You can use OpenAI to create product,category or generic content, manage your blog  content with a fully integrated(!) wordpress instance and improve the user experience with one of our personalization providers.

Empower your content with Scipio CMS

Scipio CMS is the perfect content management system for your ecommerce needs
Our built-in CMS is built for the purpose of generating content quickly! It features powerful content editing and publishing tools, version control and backups, multi–language content creation, media management, a sitemap generator, and even WordPress and OpenAI integration. With Scipio CMS, you can create, manage, and publish content with ease and confidence. Take control of your content today with Scipio CMS!
Additional Customization Options

Don't reinvent the wheel!
A wide range of additional customization options are available as Enterprise Addons. If you want to modernize your Shop with social logins, localize your installation to European accounting standards (SKR 03/04, PGC etc.), then this may be an easy way to upgrade your software. All premium products are included in the Commercial license or available for purchase individually through our Scipio ERP Shop.
A selection of configurable iPayment providers & carriers, built-in warehouse & stock management & marketing functions are also available. We even have multiple POS implementations available (jPOS & mPOS)
Unlimited product configurations
Any product imaginable.
Scipio ERP is capable of managing an unlimited range of products with custom attributes, content, and features. Products can be divided into base types such as services, goods, raw materials, and digital goods. Each type can be a combination of virtual, physical, configurable, subscription based, rental and partial products. Additional content such as descriptions, images, warnings and terms can be added to each product. Relationships between products can be defined including variations, substitutes, alternatives, upgrades and more. The product management also allows for tracking the manufacturing process and assigning order limits based on stock availability.
We are certain that if you can sell it, we can configure it.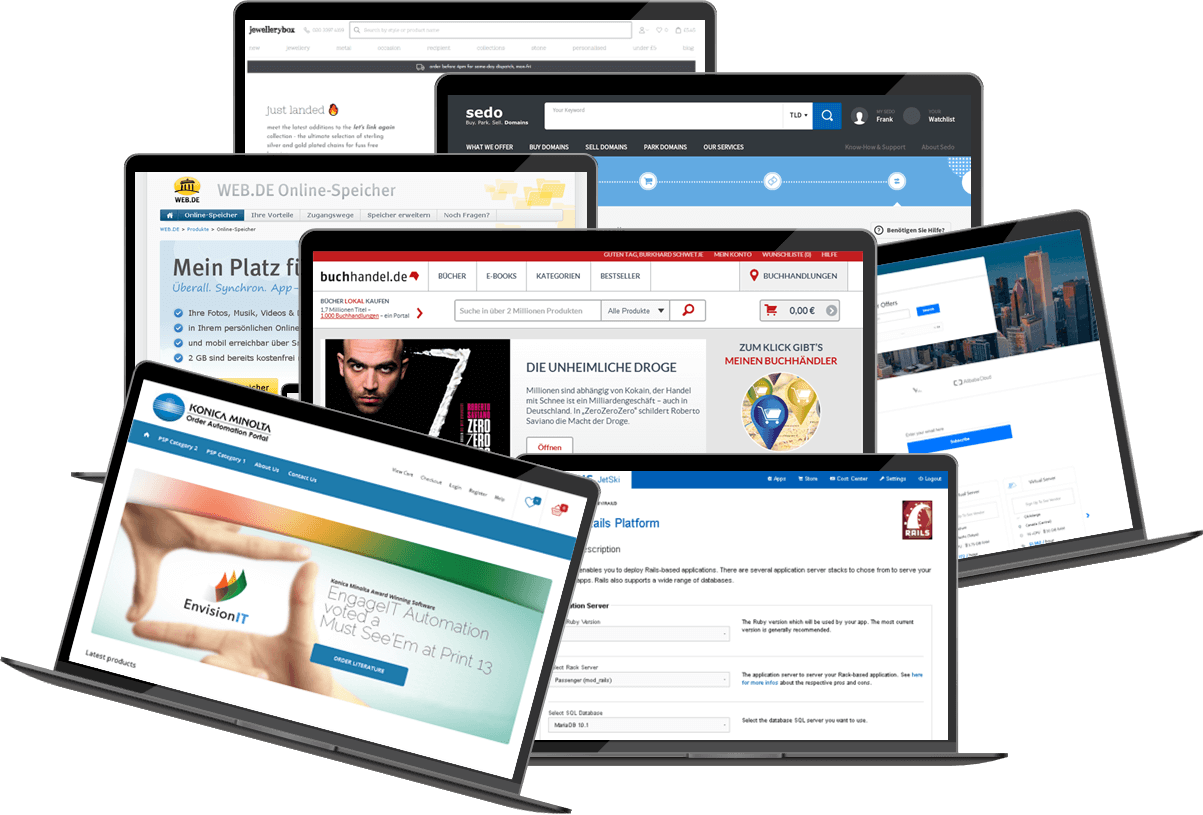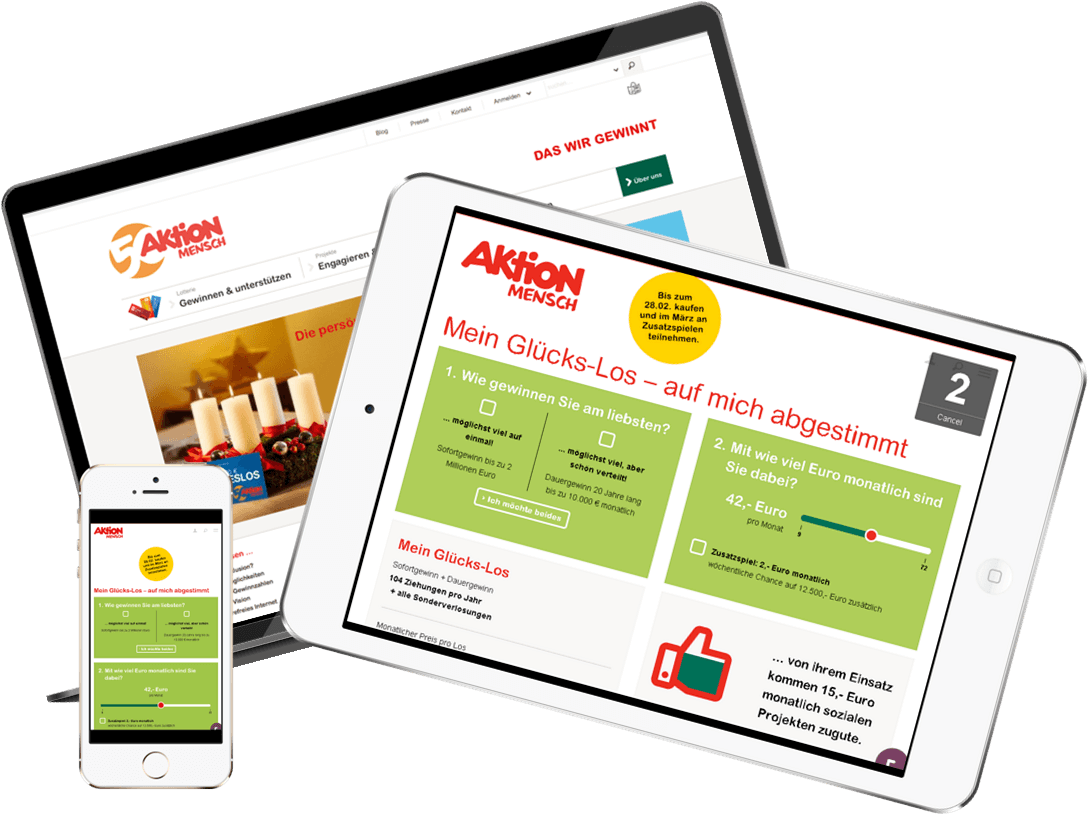 Sophisticated Prices & Promotions



Prices & Promotions Configured Your Way
Prices can be configured in a variety of ways. They can be a combination of base amounts, taxes, promotional discounts, voucher codes and more. Taxes (VAT & Sales Tax) are applied to products based on location, order, product & category.
Promotions can be configured with a dynamic promotion builder. It allows for percentage/fixed amount discounts, as well as free items and combined with a ruleset, such as product / category / catalog / purchase during hour / bonus points / geo location / webstore / marketing campaign (lifetime tracking). Voucher codes can also be generated or imported. All of these configurations are addressed and configured in different applications.
Change your layout faster!
Scipio ERP uses a method to separate the html generation from the actual screens, which makes the development of standardized frontends much faster! We call this method "templating toolkit". Screens are built on our extensive templating framework, that can be customized.
We work with a wide range of modern HTML frameworks, like Bootstrap v3 and v4, Zurb Foundation or Bulma. And we are constantly adding new HTML frameworks to the system. These can be used as a starting point. Alternatively, you can always add your own – follow our tutorial or ask us for support.
We don't leave you stranded!
SLA's and professional support packages are included in the Enterprise Edition of Scipio ERP. You can also find us on Github. Or you can hire us for your own implementation or as experts that guide you through the process!
If you want to build your own e-commerce software, we may be of help. Feel free to drop us a line – we are here to support!